Botox is a neurotoxin that is injected into the muscles of the face to relax them, preventing the formation of wrinkles and fine lines. It is most commonly used to treat the following:
Botox is a popular cosmetic treatment that uses a purified form of botulinum toxin to temporarily relax muscles in the face, reducing the appearance of wrinkles and fine lines. It is a safe and minimally invasive treatment that can help you achieve a more youthful and refreshed appearance.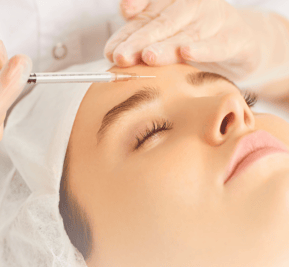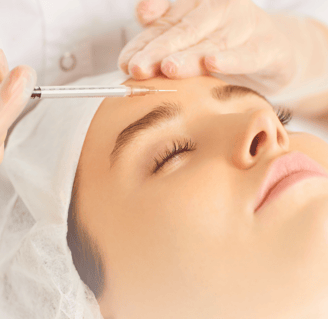 Forehead lines

Frown lines (between the eyebrows)

Crow's feet (around the eyes)

Bunny lines (at the top of the nose)

Chin dimpling

Lip lines (smoker's lines)
Areas of use for Botulinum Toxin
Reducing the appearance of wrinkles and fine lines

Preventing the formation of new wrinkles

Improving the overall texture and tone of the skin

Providing a more youthful and refreshed appearance
4 Benefits of Botulinum Toxin
What expect during the treatment?
During the treatment, a small amount of Botox will be injected into the targeted muscles using a fine needle. The procedure is quick and relatively painless, with no downtime required. You may experience some mild swelling or redness at the injection site, but this should resolve within a few hours.
Botox typically lasts between three and six months, depending on the individual and the areas treated
Yes, Botox is a safe and FDA-approved treatment when administered by trained professionals.
Minor side effects such as redness, swelling, and bruising may occur, but they are typically mild and temporary.
The number of treatments needed will vary based on the individual and the desired results. Our team of professionals will discuss this with you during your consultation.
You should start to see the effects of Botox within a few days of the treatment, with full results visible within 2 weeks.
Here's what our customers say
"My botox and filler treatments from Dr. Belinda Capera were everything I could have asked for and more. She took care in my concerns, followed my requests and put so much love into what she is doing. The compliments I've had on my results are wonderful. I will never go anywhere else. She is the best!!!! You won't regret it."
"Very pleased with my results! Dr. Belinda Capera even followed up with me a week later to make sure I was happy. I will definitely be booking with her again in the future."
"I've been to 2 other places before I found this amazing girl. Her prices are so good and her treatments last for a very long time. I had to move from white rock but I still travel to come see her."